There is a difference..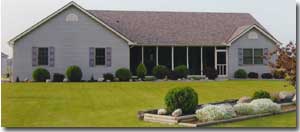 "My husband and I really enjoy our 5 year old home built by Maranatha Homes. After searching for the right builder, we were very impressed with Jim Tipple and his personable character. Home building plans were foreign to us but with Jim's patience and expertise we were able to design a home that met all of our family's needs. Jim and his team were also helpful in guiding us in decisions from roofing to the tiniest details such as doorknobs. We recommend Maranatha Homes by Jim Tipple to anyone who is seeking a quality builder to suite their home buying needs." - J.C., Elyria, Ohio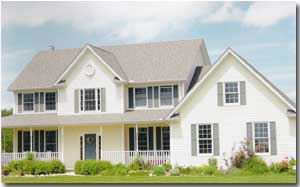 "Jim Tipple, Maranatha Custom Homes, builds a high quality house at a good price. He has always been helpful, even years after our house was built." - S. L., Wellington, Ohio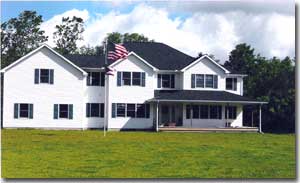 "Jim and his crew built our "dream" home just two years ago and did an outstanding job in every aspect of the project. Jim worked hard to accommodate our personal needs which began with our original design. He then helped to negotiate for the purchase of part of the lot and during the building, allowed us to be involved in many aspects of the project. More important than all this, however, is the fact that Jim proved himself to be a man of honesty and integrity throughout all of our association. We felt completely confident that his word was his bond. When considering a builder for your home, consider first the personal integrity and reputation of the builder, consider the quality of the job he will do for you, then consider the fairest price available for the entire project. Jim Tipple fulfilled every aspect of these qualifications before, during, and after the project. A home is the largest investment most people make. You can count on Maranatha Custom Homes for your home building needs." - D. P., North Ridgeville, Ohio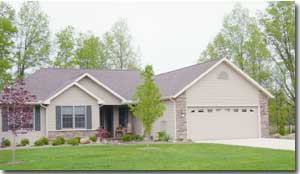 "We are very satisfied with the house that Maranatha Custom Homes has built for us. The builder was very helpful and pleasant to work with. He was always available to answer any questions we had. We would highly recommend Maranatha Custom Homes to anyone." -S.I., Grafton, Ohio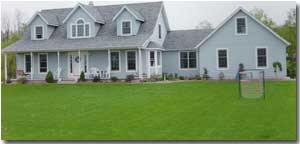 "Jim and Lynn Tipple of Maranatha Homes are very personable, flexible, and accommodating. Building our home with them was an enjoyable, rewarding experience." - W.T., Grafton, Ohio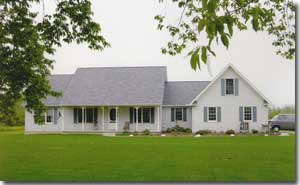 "We are glad we selected Maranatha Custom Homes. Jim Tipple gave us personalized service and is a hands on builder. He consulted with us through every step of the construction phase and was available to answer any of our questions. His experience and knowledge was comforting when building our home." - B. K., Grafton, Ohio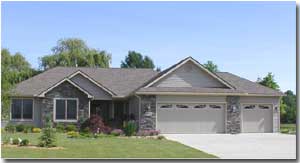 We would like to express our sincere gratitude and appreciation for making the entire home building process with you so enjoyable. Many friends and co-workers expressed concerns about how miserable it is to contract a new home and you've certainly proved them wrong.
Since the initial contract discussion and all the way through move in you've been friendly, easy going, easy to talk to and always available no matter how busy you were. You always made time for us. You've listened to our ideas and shared your knowledge and current building trends, and made suggestions to save us money.
Building a home was a major step in our lives and we appreciate you making it a very happy experience. Thanks for resolving the issues that came up after we moved in so quickly. It truly shows that you care about our satisfaction. We love the home and everyone that sees it comments about what a beautiful home it is. Thanks again. - J & C. R., - Grafton, Oh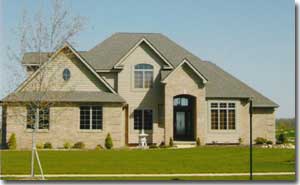 "As a custom cabinet builder for more than 35 years, I appreciate quality. Our firm, Home Wood Custom Interiors, specializes in pleasing customers who appreciate quality construction. We have worked in many new houses, but when it came to choosing a builder for my own home, I found Maranatha Custom Homes to be my choice. When looking for quality, ability, to incorporate my needs and desires into my new home, and price, Jim Tipple has not disappointed me.
Jim's honesty and attention to detail was evident throughout the entire project. From the beginning, Jim suggested ways to improve the house plan. For example, Jim "found" two closets from would be wasted space.
I highly recommend Maranatha Custom Homes and Jim Tipple and his great crew. Jim is easy to work with and is always available to answer any questions or concerns.
In our business, having a happy satisfied customer is our goal and in this case, I was the happy, satisfied customer! I would highly recommend Jim Tipple for the high quality, attention to detail, and price. If I had it to do over again, Jim Tipple and Maranatha Custom Homes would be my choice. J. R., LaGrange, Ohio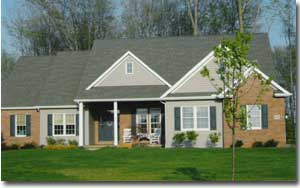 Maranatha Homes just recently finished building our new home on Grey Hawk Golf Course in LaGrange. Jim Tipple (owner), Jeff (his son), and Lynn (his wife) are a joy to work with. Building our home was a great deal of fun for my husband and I and in the process we have made a wonderful new friendship with Jim and his family.
We had never built a custom home before. We enjoyed planning our home with Jim. We picked out a plan off of a web site and Jim was able to customize the plan to fit our family's needs and desires. We truly have a home created by Maranatha designed for our family.
We could not be more pleased with the quality of home that Maranatha builds. Jim's tradesmen were also delightful to work with and very willing to work with our requests. If you want your homebuilding experience to be a fun one and your home to be constructed with top quality materials and workmanship, we highly recommend Maranatha Homes!
About 15 years ago Maranatha Custom Homes built a home for one of my family
members. Since then, Jim has built four more homes for close friends, and
family including my wife and I. The repeat business from our friends and
family is the best testimonial that I can provide. All of the repeat
business is not without reason. Jim is a great guy who always has your best
interest at heart, and the quality and workmanship that goes into his houses
is second to none.

Our building experience with Maranatha Custom Homes came about 7 years ago.
Knowing that it was our first time building a home, Jim took us by the hand,
and walked us through the entire process. From making recommendations
during the design process, to the actual construction of the home, it was
simply a great experience. There is one specific time I can remember which
typifies our entire building experience with Jim. About a year after moving
into our home, I needed to make an in-wall installation, and called Jim for
recommendations on how to do it. Instead of explaining how, he came over
with his tools, and finished the project himself.

The personalized attention and quality workmanship provided by Maranatha
homes make it very easy for us to recommend them to anyone in the market
for a new home.
Mike and Kim A.